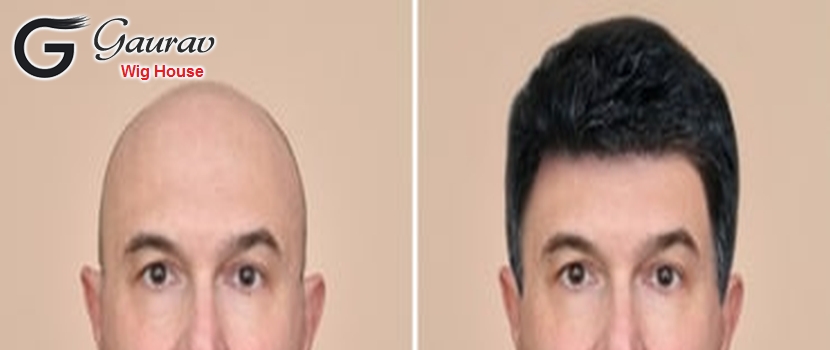 Delhi has always been high on fashion and self-awareness barometers, resulting in boosting the beauty and makeover industry in Delhi. As Delhiites are becoming more outgoing and active, they have become more concerned about their looks and fashion sense. One major issue of concern for the people in metropolitan cities is tremendous hair loss and baldness due to the pollution and stressful lifestyle. Emerging urbanization and these kinds of hair issues led to the breakthrough of modern hairpieces, known as hair systems. Though the use of these hair systems prevailed since ages in theatrical dramas and movies due to rise in hair problems it has become a common practice in Delhi.


Beautiful and heavy volume hair has been an important aspect, adding persona to any individual. To solve different hair issues hair bonding is the most common kind of solution adapted by Delhiites. It is a kind of temporary weaving and is most suitable for partial hair loss, which is more pronounced in men. They mostly loose hair from the crown of the head, retaining the hair on sides and the back of the head. Females usually suffer from receding hairline and tremendous hair fall. Hair bonding is the most undetectable and natural looking treatment adding volume and colour to the hair. There are many renowned professional hair-bonding saloons in Delhi, offering customized services at affordable prices. Consultation is very vital to fulfilling different expectations of the individual. The process involves simple steps. Firstly, sample hair is taken to match the natural hair followed up by arranging and fixing the faux hair to the scalp within the natural hair for best output. Professionals should design the partial hair taking account of some important aspects; such as;
Scalp curve.
The direction of hair growth.
The volume of hair.
Hair colour.
Hair texture.
Suitable haircut to match the fixed piece of hair.


Hair bonding in Delhi is becoming so trendy that many cosmetologists have started offering this facility making it more competitive. The procedure is fast, less time consuming and comfortable fetching more clients to Delhi salons. Adding more hair strands to the distinctive hair makes an individual more confident, enabling them to overcome this genetic catastrophe.


Hence, it won't be wrong to say that hair bonding industry in Delhi is one of the most prevailing industries in the beauty domain raising an elite sense of self-awareness among Delhiites.
This entry was posted on October, 27, 2020 at 12 : 59 pm and is filed under Rebonded Hair. You can follow any responses to this entry through the RSS 2.0 feed. You can leave a response from your own site.