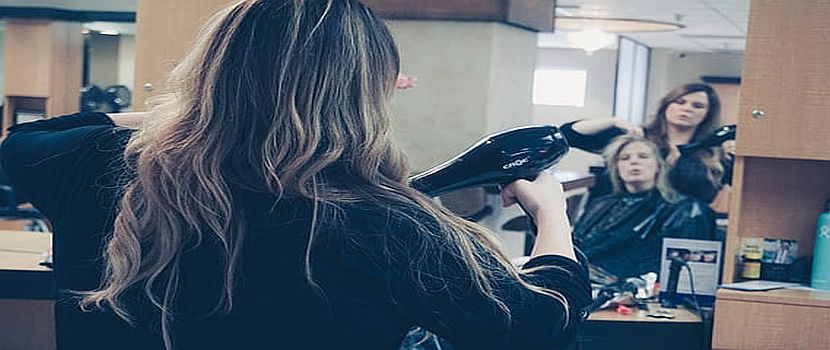 Hair loss…it's scary right! But the crude reality is that this is one of the major issues, individuals are facing nowadays and the worse part is that the sole reason of this major issue is poor diet and stress. Mending eating habits and performing yoga and meditation, to deal with stress are the sure shot remedies for this issue. Getting regular hair treatments and massages can also assist hair growth. But these are time-consuming remedies and may take more time than expected to show proper results.
So, people have started opting for a fast and easy solution, which is hair extension clips. These clips are specially designed to provide volume and length to the original hair. It is very easy to install. Hair extension clips are available in a variety of colors, length, volume, and texture to suit every requirement. These extensions are made of natural hair as well as synthetic hair.
Hair extension clips are a short-term and quick approach to alter the look of an individual without compromising with the original hairstyle. The clips attached to the false tresses are similar to barrettes that have a firm grip that can hold these extensions tight to the original hair. It is always recommended to use three to four sets of hair extension of the same category on an individual's head to give an even look on all sides.
Hair extension clips are highly demanded by the hairstylist for easy usage. The surging demand is gearing up the manufacturers to design a variety of hair extensions to meet the expectations of different clients having different tastes. The hair extension clip manufacturers must scrutinize following attributes to provide the best output to their patrons to attain a unique stand in the beauty industry:
Most importantly, the manufacturers should consider procuring quality and hygienic raw material from renowned vendors. Hygiene is important as natural hair is procured from almost every part of the world, is also used as raw material to manufacture these extensions.
Creating unique designs and colors to pep up the look is essential.
Packaging should be convenient and easy to store, making sure that hair strands don't get entangled that could spoil the extension.
Keeping competitive prices is good for business expansion.
Manufacturers should keep themselves updated with the latest hair trend to deliver trendy product and designs in hair extensions.
Consequently, keeping the above-mentioned attributes in mind, hair extension clip manufacturers can give a new dimension to their business, ruling the ever-changing beauty industry for a long span of time.
This entry was posted on June, 10, 2020 at 11 : 49 am and is filed under Hair Fashion. You can follow any responses to this entry through the RSS 2.0 feed. You can leave a response from your own site.