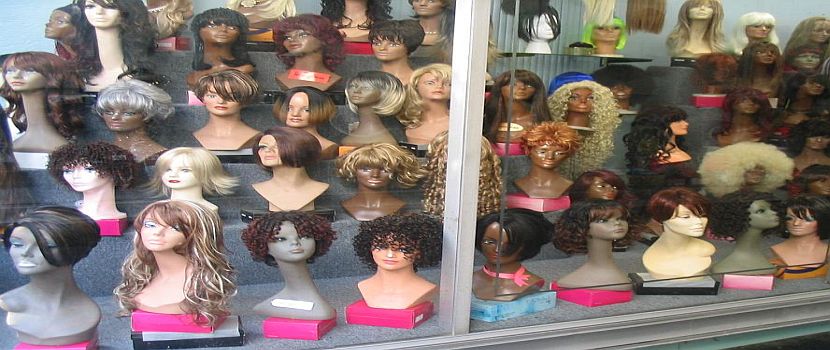 Wigs have become a fashion accessory these days, not only women but for men as well. However, the debate continues as which hair wigs are better, wigs made of natural human hair or from synthetic fibre.
While most of the people come to the same general agreement:
For attaining a natural look, nothing beats human hair wigs are better.
For the price, synthetic wigs are the best.
Here are some advantages of human hair wigs over synthetic hair wigs.
Longevity – if cared properly, human hair wigs last longer than the synthetic ones.
Styling – all styling gears like curling irons and blow dryers can be easily applied on human hair wigs, but not on synthetic wigs.
Heat – in the same way wearing a natural hair wig, you need not worry about standing near heat sources like open ovens, barbecues or fireplaces.
Dye – this is the wonderful facility possible with natural looking wigs that you can style and dye them however you choose. However, dying multiple times is not allowed, as it may potentially damage it. But synthetic wigs come with permanent shades.
Natural feel - Human hair wigs feel give more of natural hair feel when you run your fingers through them. And why not as these are made from natural hair! But synthetic wigs are made of fibers which are sometimes rough but not all varieties. High-quality synthetic fiber wigs are also smooth like the natural ones.
Breathability - A synthetic wig can make your scalp sweat due to lack of breathability. But in human hair wigs, your scalp can breathe much better.
Price – the most important advantage of synthetic hair wigs over human hair wigs is the low price. Wigs of natural hair are costlier than synthetic wigs.
After reading all these benefits you can understand which one is better. But in terms of styling, synthetic hair wigs are better as it will keep its style, even after being washed.
But you must style your own human hair wig after you have washed them.
Human hair wigs undergo processing, The hair used to create wigs in Delhi comes from Asian countries. Consequently, most of them are black and straight. To make it customized according to customers' demand, the manufacturers process them as blond hair wigs or wavy hair wigs.
Varieties of wigs
Curly Wigs
Designer Wigs
Customize wigs
Filament patch wigs
Remy hair wigs
Synthetic hair wigs
Manufacturers of hair wigs in Delhi take care of all demands of customers with the help of
Sound infrastructure
Testing & checking parameters
Online availability
Easy mode of payments
This entry was posted on April, 18, 2020 at 13 : 28 pm and is filed under Hair Transplantation. You can follow any responses to this entry through the RSS 2.0 feed. You can leave a response from your own site.