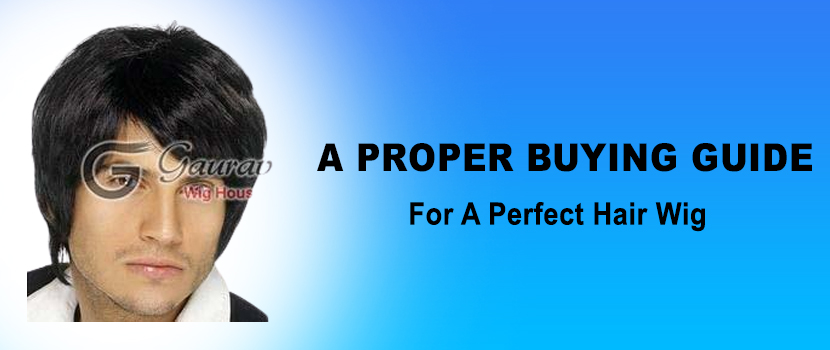 If you're looking for a method to fill the thin spots on your scalp, wearing hair wigs in Delhi might be the best option. This is because a hair wig can immediately add new life to your face if you are facing the problem of baldness. There is no need to get worried to have an incredible look with voluminous hair. Hair wigs can make anyone feel confident about their look. It is needless to say how much it is necessary to get confidence in our everyday looks.
Wigs in such contact are a great solution to increase inner confidence. Wigs are nothing but artificial hair made by processing the original human hair. Wigs contain tiny strings of real hair that are made with keratin-based adhesive. Wigs are extremely useful for those who lack hair for various reasons.
With the help of proper wigs, people who are suffering from a lack of hair can get a beautiful voluminous look. But buying wigs is not an easy job if you don't assess some points well. Read this article to know how you can purchase wigs without paying much.
The Category of Wigs
The first and foremost aspect of buying a hair wig is nothing but the category of hair wigs. Yes, when you are choosing a hair wig, always check the type of hair with which they are made. There are two types of wigs, one is made up of human hair and the other is with synthetic artificial hair. If you are ready to spend money to buy the best quality wigs, it would be better to choose a human hair wig.
Colors of the Wig
The next major parameter of purchasing a hair wig is to choose the color of the wig. Both human hair wigs and artificial hair wigs are available in numerous colors. Such as brown, burgundy, black, blond etc. Selecting the right color of a wig is necessary because otherwise, it won't suit your face well. Nowadays, hair wigs in Delhi can be colored as per your preferences. So always buy wigs that are made with human hair to avoid a fake look.
Capsize
Another great aspect of buying a wig is the perfect capsize. To buy the right wig it is necessary to measure your head circumference well. Otherwise, the wig would not fit well on your head. Always ensure that the wig you are buying is not tight. Otherwise, it can make you uncomfortable, sweat and clumsy. There are different elastic wigs available too which can be fitted into any scalp measurement.
Brands
The next big thing that needs a detailed examination is the brands or companies. Before buying any wig, always ensure that you are buying it from a renowned brand. A well-known brand can offer quality products as well as comfort.
Cap Construction
Before buying a wig, check the cap construction of the wig. It is an extremely crucial aspect of buying a wig. The cap construction of a wig is generally done with either silk or lace fabric. The four major categories of a wig are monofilament, lace front, classic, and hand-tied caps. Among these, lace front caos are used by most people and celebrities for their super convenient nature.
So select your preferred wigs after assessing this article to avoid unnecessary expenses as well as assuring integrity.