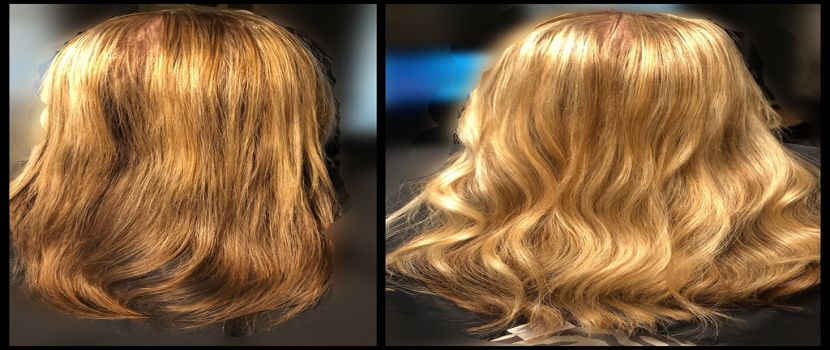 Hair is considered as a highly crucial part of our entire personality. It not only enhances one's appearance but helps to stand out and make a style statement. Dense and lustrous hair boosts the self-confidence and self-esteem of a person. Hair is a protein filament that grows from the follicles found in the dermis. Most of the time, we are focused on hair growth, hair types, and hair care. Hair is primarily composed of a protein called keratin. Due to the lack of this protein, men and women have to face various hair problems like hair graying, hair thinning, hair fall, baldness, and much more. After an age, the regrowth of fallen hair becomes impractical.
In order to solve all the above-mentioned hair problems, there are some solutions in the market that are available:
Making Wigs
Making Braids
Hair Stitching
Making Hair Extensions
Human hair can be conveniently fabricated by the machines for making different kinds of styles, whereas, the synthetic hair is not feasible for the same. There is a huge demand for the extension made by the authentic grade hair all over the globe, due to their natural luster, strength, and excellent texture. These clips are equipped with hair in a wide range of colors, lengths, styles, and textures, as per the typical requirement of the client.
Some of the most popular hair extension varieties easily available in the market are-
Colored extensions: In this, every possible shade of hair color is available in the market very easily, to fit the requirement of every woman.
Curly extensions: In this, slightly wavy hair is there for the women who have slightly curly hairs on the scalp.
Flat ironed extension: - In this hair extension, poker straight variety of hair is available to give a clean, sleek, and neat finish to the hair. This is for the women who have straight hairs.
Suggestions for the producers of hair extension clips
The manufacturers of these products should adopt the advanced machines and tools for bringing about a high-quality product.
To ensure the faultlessness, they should thoroughly scrutinize them on the basis of various quality parameters.
To have an edge over the competitors, these manufacturers should stock their products in huge quantities to meet the bulk requirements of the clients.
Treatments of hair stitching and hair regrowth are not only overpriced but time-consuming too. So, availing human hair in the form of wigs and extensions is a way more inexpensive than other methods of fighting the hair problems.
Thus, by adopting the competitive pricing policies, quality checks, bulk production the hair extension clips manufacturers can capture a wide market for themselves.