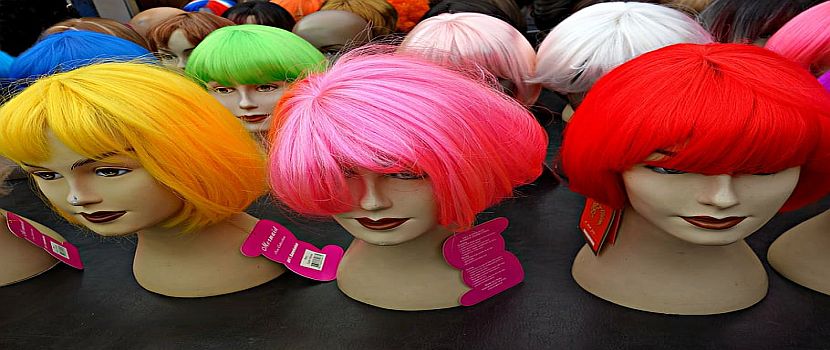 Hair wigs are quite famous and this is because of the increasing problem of baldness among all age people. Males as well as females are facing hair fall problem due to which they prefer buying hair wigs in Delhi NCR.
And this would be exciting, liberating, and maybe a bit overwhelming to know that there are so many different types of wigs available for women as well as men.
Reasons to choose wigs
A person chooses to wear a wig for a wide variety of reasons. They may have undergone medical treatment or have faced any illness that has resulted in hair loss or to carry a particular look and adds style quotient.
Points to consider before manufacturing
Construction of a wig is a meticulous task. Hence, the manufacturers take care of many significant facts. Here are some important things to consider when purchasing your wig
How often the wig will be worn?
How long a period in the day?
Are you a person who feels the heat?
Do you want the wig to look natural through the top and parting areas?
Do you have a sensitive scalp?
Before placing an order or while discussing your demands with the manufacturer, it is important that you think about these questions.
Types of Hair Wigs
Lace front /lace capped wigs
This is designed so the scalp shows through the fine lace which disappears once it is against the skin, creating a very natural hairline.
Monofilament based wigs
These are the most breathable, natural looking wigs. The sheer flesh-toned top gives the appearance of scalp through the hair, available in both Fibre & Human Hair Wigs.
Machine weft wigs
These are the less expensive wig, usually heavier in weight and less cool than the monofilament wigs.
Hand-tied wigs
These are softly lined wigs, extremely lightweight and flexible. If they have a monofilament top with a hand tied back prices are usually high.
Custom made wigs/partial pieces
For a more specific fit-shape-density, a custom-made wig is made. An outline is made to get the perfect fit as per individual requirements.
Human Hair Wigs
The hair looks more natural as the hair can be colored and styled. Human hair can give more confidence and you can have a natural and elegant look just like real hair.
Modacrylic fiber wigs
Synthetic Fibre wigs vary in texture just like human hair and fiber retains its shape after wash. No need for straighteners, rollers, etc.
Contact leading dealers of hairs wigs in Delhi NCR with following facilities:
Sound infrastructure to delivery timely
Testing & checking parameters
Online range of hair wigs
Easy mode of payments