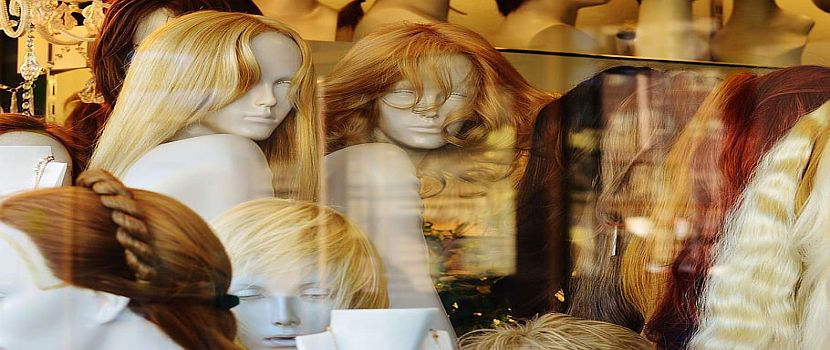 When a person is diagnosed with cancer it could be the most heart-breaking news. However, the idea of choosing wigs for cancer patients in Delhi does not come to mind. But it is important that you, after being a cancer patient and undergoing cancer treatment, do all you can to look your best. This will help you maintain a healthy and positive outlook in any condition.
Reading about chemotherapy, the patient undergoing be it male or female will lose all of their hair. It is not only on the head but potentially all of their body hair.
Need for wigs
Due to the loss of all hair on the head during chemotherapy a person needs to buy a suitable wig from leading wigs manufacturers. But some people may face some problems while wearing wigs made for cancer patients.
Personal appearance may get hampered
May face difficulty while adjusting with it
Natural Looking Wigs for Cancer Patients
People concerning the problem of adjustment and personal appearance can take a sigh of relief. Natural looking wigs are far more natural looking and easy to use than they have been in the past.
Human Hair vs. Synthetic Fibre Wigs
A human hair wig is the best option in wigs for cancer patients. Earlier these were the most costly to procure. But great strides have been made to offer natural-looking synthetic hair fibers. These are now being used in wigs that make them less costly than a human hair wig.
Which is better-Glue or Wig Tape?
Before deciding which one is better, you need to learn first how to fix it properly on the head. However, it's not difficult to master, take a little bit of practice. The practice will make it clear whether to use glue wigs or tape wigs are better to actually attach to the scalp.
Customizable Just Like Natural Hair
It is essential to bear in mind that once the chemotherapy will be over your hair will once again cover your head. This implies that your wig will support your looks until you get back to your natural look. But if it takes too long then you can buy customizable wigs that look like natural hair.
There are some manufacturers of wigs for cancer patients in Delhi that deliver wigs with a facility of customization.
Here are some salient features of trustworthy suppliers:
Sound infrastructure to deliver flawless fabrication
Deliver tested quality products
A wide range of wigs availability online
Follow diverse parameters like smooth texture, silky & shiny, free from dirt, safe to use.
Easy payment modes with home delivery