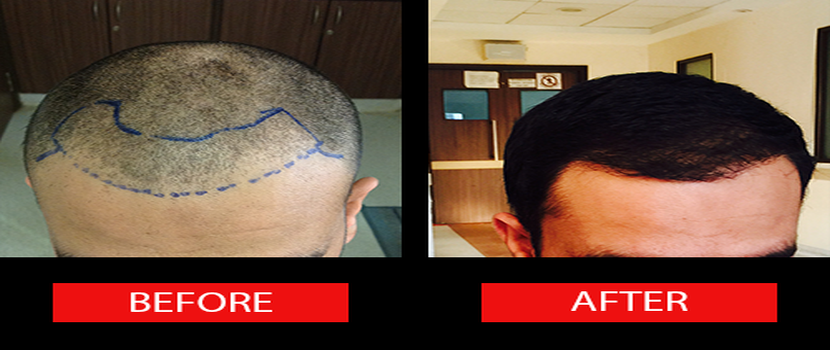 Beautiful hair is often associated with youth and good health, and directly affects a person's self-esteem and confidence. Your hairstyle not only affects your appearance but also defines your personality. But a bitter truth is that hair loss is a very common phenomenon and affects most people at some time in their lives. Dermatologists believe that alopecia or hair loss could be prevented by taking proper care of your scalp hair. Proper shampooing and oiling on a regular basis also helps prevent hair loss. But for those whom it is already too late, Hair Transplant Surgery is an effective option.
What is Hair Transplantation?
Hair transplantation surgery is a process in which hair follicles are taken from one part of the body (donor site) and implanted on the balding area (recipient site). It has been used in the U.S. since the 1950s.
Procedure of Hair Transplantation:
The surgeon removes a 3-4 inch strip after cleansing the scalp. Then he sews the scalp close.
Second stage includes the division of scalp by the surgeon into approximately 500 to 2,000 tiny grafts containing one hair or just a few hair strands each.
The surgeon cleans and numbs the recipient site after preparing the grafts. Then he slits the recipient site with scalpel or needle or creates holes to place the grafts in them.
One or more sittings (each sitting may take 2-6 hours) of Hair transplant may be required, depending on the intensity and stretch of baldness.
Regular care and proper medication is a must after the surgery to ensure that the Hair Transplantation process is a success. Choosing the right physician and hair transplant team is extremely important. Many well qualified surgeons provide expert Hair Transplantation Service In Delhi India. It is advisable to consult a dermatologist or a specialist before going for Hair Transplantation In Delhi to ensure the success of the surgery.
This entry was posted on February, 25, 2020 at 17 : 56 pm and is filed under Hair Transplantation. You can follow any responses to this entry through the RSS 2.0 feed. You can leave a response from your own site.