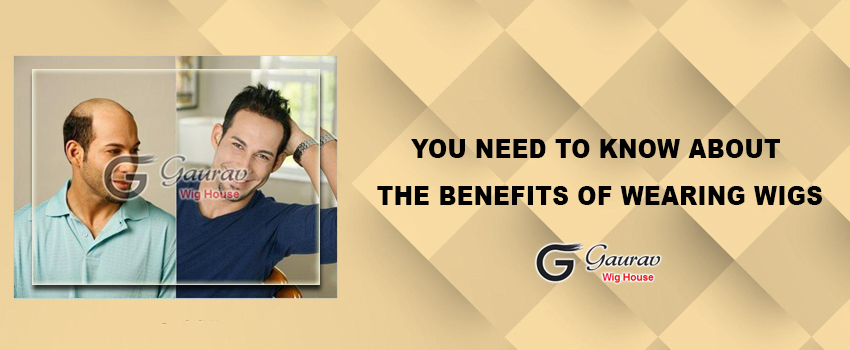 Any hairstyle can be improved with wigs or extensions from Hair Wig Shops In Delhi for any occasion, festival, or event. Human hair and synthetic hair are the two primary materials used to make wigs.
In acrylic nails, hair shades, and shape types, the wig or extension is more common, instantly enhancing beauty, self-assurance, and all-around elegance. This offers wearers visibility, sumptuous style, and style tweaks that are simple to reach.
Wigs have become a staple of the beauty industry. Wigs are fantastic to wear since they allow you to experiment with many different hair colors and styles without actually affecting your natural hair. Your hair can last indefinitely with wigs.
You must take good care of them if you want them to stay in fantastic condition for a long period. Wigs are popular among women for a multitude of reasons. Here are a few benefits of wearing synthetic and human hair.
Hide Thin Hair -
Hair loss issues can occur in both women and men for a variety of causes, including heredity, illness, hormonal changes, and medication. Many people consider their hair to be an important component of their overall appearance, and wigs can help you feel more confident by covering up your thin hair.
Convenience -
The nicest thing about natural hair is that it requires significant upkeep to appear good, especially for lengthy hairstyles. Wigs, however, are a great way to save money and time getting ready because you can put one on quickly and be on your way rather than taking hours.
Provides Natural Look -
There are some situations, holidays, or gatherings where you must appear well-dressed. A human hair wig is what you should choose if you want to seem unique. However, it is advised to choose the shade of your desired wig that best complements your natural hair.
Protect Yourself From Devices That Use Heat -
Your hair is protected from heat-styling tools by a wig. Your wig will wick away heat while shielding your natural hair. Wigs are frequently worn by musicians, actors, and entertainers of all stripes to modify their appearance for various jobs and to forgo heat styling options.
Unlimited Styles -
With a wide variety of wigs, you can change your hair color or style whenever you like without having to make an expensive trip to the salon every week as is customary. Use the Lace Front Wigs if you wish to cover up your wide forehead. You can choose from a variety of wig kinds based on what would work best for you.
Save Money -
Wearing a wig that has already been customized in the way you want will save you time and money compared to visiting a hairdresser for a hairstyle or cut. The unique feature of wigs is that you can create any hair color and style without frequently visiting a salon. Since natural hair wigs are durable, they frequently maintain their excellence and remain in the best shape for an extended period.
Wearing a wig from Hair Wig Shops In Delhi has several benefits since it protects your natural hair from harm. In particular, it shields hair from heat, hairstyles, styling, and coloring, and it's a real way to completely alter your image.
It also boosts the confidence of ladies who suffer from alopecia. You must decide on a color and a hairdo that you believe would look great before searching for the greatest wig for yourself