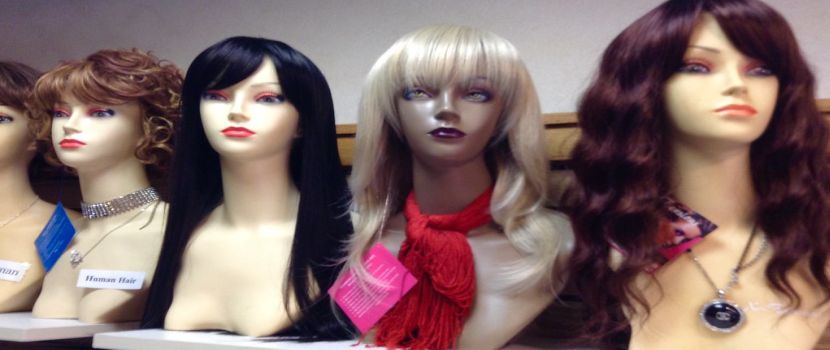 Every fifth person is severely suffering from baldness, hair loss and other hair problems. As the market is always ready to solve any kind of problem for you, the solution to hair problems has also
been made available by means of Hair Weaving. This is a method of getting hair fixed on the scalp. These strands may be natural hair of another person or artificial hair. However, preference should be given to Human Hair Wigs if you desire a natural look. Apart from the natural look and feel, Human Hair Weave is easy to fix and maintain. Read ahead to find out more about them...
Fixation: Some people are scared of the techniques used for Hair Weaving. But the fact is that fixing a Human Hair Weave is a harmless procedure. There are different kinds of methods which are used according to the style of Hair Weaving you want. Some methods are highlighted below:
1. Glue­ in Weaving: This is the easiest way of fixing Human Hair Weave as it does not require any professionalism. The process entails pasting hair strands with glue; but of course in a systematic manner.
2. Sew­ in Weaving: This is a very time consuming but effective method and can be done only by a professional. In this method, Human Hair is woven into small tight braids.
3. Clip­ in Hair Weaving: Under this method, small clips are used to weave hair. This is a versatile but least permanent method.
4. Micro Rings Weaving: In this method, small metal rings are placed in natural hair and are attached with extensions and these metal rings are not visible.
Maintenance: If you are done with fixing Human Hair Weave then it is very important to maintain them as well. If you want that your hair should remain the same even after a few months of weaving then you must follow the below mentioned guidelines properly.
1. Properly Wash Your Hair: It is very necessary to wash your Human Hair Weaves properly and only use delicate shampoos for it. Try to make partitions of your hair strands and then wash them one by one.
2. Do Not Heat Your Weaves: Heat may damage your Human Hair Weaves so try to style your hair without it.
3. Oil Them Regularly: Properly oil your hair from time­to­time so that they can grow. Apply the oil that you have been recommended on the scalp and tips of your hair and massage properly.
4. Don't use Chemicals: Don't use sprays, and creams in your weaves as they may leave a bad odor and damage them as well.
After knowing all these facts about fixing and maintenance of Human Hair Weaves, you should not be scared to try them out. They can change your look for better and give you the confidence for flaunting them.