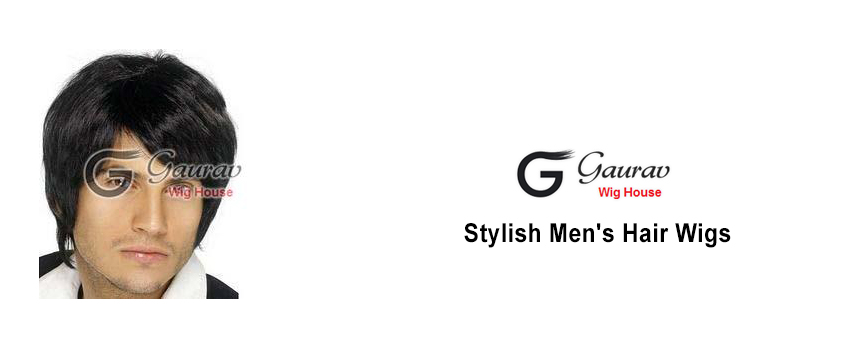 The stylish men's hair wig and the wide variety of wig accessories accompanying it are popular among men and women worldwide. They are used by many people for various purposes, Whether cosmetic, medical, or religious. With the higher popularity of the wig, especially the natural human hair wig, there is now a plethora of different styles, colours and types of wigs on the market. This growth in supply means that whatever your requirements, there is a wig out there to fulfil your desire.
Among the various benefits, wearing a men's hair wig offers:
1. Limitless styles. Change your hairstyle in an instant without making a fixed commitment. You can select a men's wig that enhances your natural hair or make a bold, new look statement. Enjoy the have total control over your style, head to toe.
2. Convenience. Blow-drying, straightening, curling, treating, colouring, styling, and maintaining your hair can add more. Wearing a men's wig literally gives you more hours that can otherwise be used for anything you want!
3. Thinning hair. Anyone can suffer from hair loss for various reasons, including genetics, illness, hormonal changes, and medication. Many people think hair to be a vital part of their overall appearance. Men's Hair Wigs can veil up the thinning and restore the spirit.
4. Protection. Wearing a wig can guard the health of your hair, as there is no need to continue damaging it with harmful styling products and heat treatments. Wigs can also secure your budget as you won't need costly salon appointments.
5. Fun. Wearing a wig for men is a common and fun way to spruce up his style. Enjoy
Halloween, costume parties,
masquerade balls,
cosplay events, or
playing "dress-up," wigs offer excessive possibilities to define your character.
6. Professional performance. Actors, musicians, and entertainers often wear human hair wigs to transform their look for their performing roles. A wig can add an element of proper Bollywood glamour, projecting a dramatic, "larger than life" effect.
How are these stylish men's hair wigs formed?
The human hair industry is extremely lucrative as it's a multibillion-dollar market. Hair is so prized. In one extreme case, a woman's hair is actually cut off by a gang that goes toward the making of wigs, hair extensions, fake eyelashes, fertilizers, and amino acids used to make dough (for pizza and bagels).
Most human hairs are used in wigs and extension formations from India and China. Religious people make pilgrimages to temples in Tirumala, India. They shave their heads in a ritual of devotion. The barbers shave the head of people and the scrapped hair are collected and sent to wig manufacturers. The temple takes these strands and sell them to the hair wigs and extension-making companies.
Find the best dealers online if you want the best quality and stylish men's hair wigs.
How to select the best Stylish Men's Hair Wig suppliers?
• 100% Human hair
• Uses quality hair
• Professional hairstylist
• Past experience
• Customization
• Reasonable
• After services