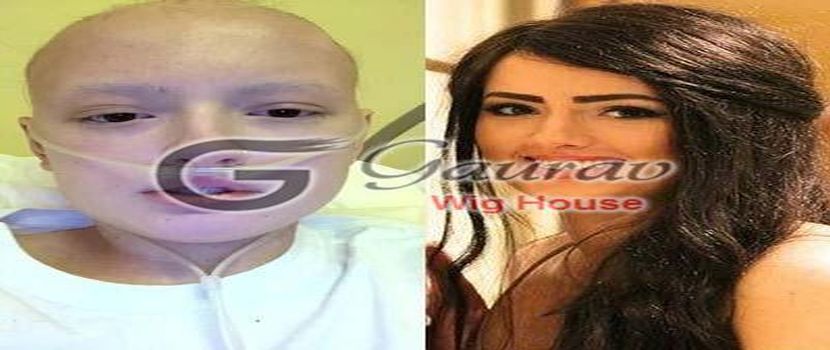 Cancer patients often face hair loss or thinning hair, which is the most distressing and feared side effect of chemotherapy and radiation treatment. Wigs are the best answer to the question –How to conceal hair loss during cancer treatment? Depending on the style, length, and color of your hair, you can choose a wig that helps you look more like you did before treatment or provide a totally new look. The wigs can also protect your scalp from the sun and from cold air.
Many people find that wearing a wig gives them a sense of normalcy and consistency during their cancer treatment. A wig can also provide some privacy and may prevent people from asking questions about one's appearance and diagnosis. Some people even like to experiment and have fun with different wig styles and colors.
Even though wigs are the best solution to mask your hair loss during cancer treatment, there are certain things one should do before getting a wig.
Consult Your Doctor
Not every cancer treatments cause hair loss, so discuss the possibility with your doctor. If there is a high probability of losing some hair during the treatment, get a prescription for "hair prosthesis" for your insurance company (most cover wigs needed for medical purposes). Also, ask about the necessary steps you can take to help retain your hair.


Talk To Your Hairstylist
You can talk to your hairstylist privately about your treatment. Your hairstylist is the perfect person, who knows about your hair and can able to suggest a local wig shop or even order one for you. Once you have got your wig, your hairstylist can trim it and style it, which will suit your face.


Getting A Short Hair Cut
Even if you always have long hair, getting a short haircut is one of the greatest breaks you can give yourself during your cancer treatment. Long hair is pulled down by gravity and is more likely to fall out shortly. Short haircut masks initial hair loss better and makes less of a mess when it does fall out. It is necessary to keep a good-sized lock of hair to use as a guide for wig shopping.
Where To Buy A Wig For Cancer Patients?
There are a number of options from where you can get a wig.
At a wig shop or a Company Dealing with Wigs for Cancer Patients- You can get recommendations for local wig shops available in the market or specialists through your hospital's cancer center, cancer organizations, or through your hairdresser. You can also consult some wig specialists, who can come to your home to provide additional privacy. There are many top companies in the market, dealing with wigs for cancer patients. One can also approach one of the reputed firms, instrumental in offering wigs for cancer patients in Delhi. People also consult them for custom-made wigs that suit them most.


Online Shopping Websites- Like most things nowadays, you can buy for a wig online. Online retailers have got a large selection of wigs in every length, color, and style. Some retailers may also offer consultations over the phone or via email to help you find the right style that suits you. These shopping sites can also be a great option if you would prefer more privacy when selecting your wig.


Through a Charity Program- Instead of shopping for a wig or possibly getting reimbursed for some or all of the cost through your health insurance company, you can also opt for getting a wig for free through charity programs organized by the American Cancer Society or other nonprofit organizations.
This entry was posted on November, 18, 2019 at 18 : 04 pm and is filed under Hair Extensions. You can follow any responses to this entry through the RSS 2.0 feed. You can leave a response from your own site.