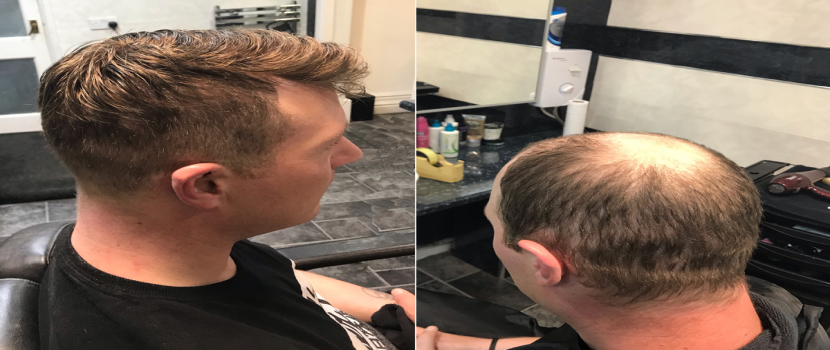 Hair loss is one of the fastest-growing difficulties among men and women today. There are different reasons why people experience hair loss or baldness. It doesn't mean this comes as a result of old age. Sometimes, this problem comes out of a medical condition and seldom through poor practices like unhealthy diet, smoking, stressful lifestyle and excessive shampooing. When this happens, you might want to consider getting hair replacement services to help you overcome this condition and bring back what you have lost.

Surgical and non-surgical hair replacement services are available in the market. Have a look at them:

Types of surgical Hair Replacement services in Delhi:

There are four different types of hair replacement services available in Delhi, including the following:

Hair Transplantation -
The surgeon removes pieces of hair-bearing scalp implants from the back or sides of the head. These grafts are then planed to a bald area.

Tissue Expansion -
A device called a tissue expander is placed beneath a hair-bearing area located next to a bald area. After some weeks, the tissue expander causes the skin to grow new skin cells. With another operation, the newly expanded skin is placed over the adjacent bald spot.

Flap Surgery -
Ideal for covering large balding areas as a portion of the bald area is removed during this procedure. A flap of the hair-bearing skin is placed onto the bald area while still fixed at one end to its original blood supply.

Scalp Reduction -
It covers the bald areas at the top and backside of the head. This procedure involves removal of the bald scalp with divisions of the hair-bearing scalp pulled together filling in the bald area.


A non-surgical method of hair replacement

Hair Wigs
Varied types of hair wigs are available for men and women as well. These are natural hair wigs, synthetic hair wig, profuse hair wig, lace hair wig, hair patch wigs, etc. these are easy to wear and remove. The convenience of carrying makes them a highly preferable hair replacement services option in Delhi.

Hair fixing services
Hair fixing is nothing but a method of attaching a hair system in the areas where there is less or no hair. It is for both men and women. Customised hair extension is fixed to your scalp. This option is harmless and known to have no side effects.

That is a Non-Surgical process of hair replacement in which the hair loss area is assessed and checked by a dermatologist or hair loss expert. Then, your hair salon gains and sticks the hair silicon frame on the scalp with the help of a Silicon bond or by tapes. These hair replacement methods are not like your normal wig.

Types of hair fixing:


Hair Bonding: it is good for those who have bald patches on the head and are not completely bald. Completed by pasting the hair patch on the bald part of the head.
Hair Weaving: A knot weft made with existing hairs of the person, and it is attached with a hair patch.
Hair Clipping: in this treatment, hairs are pasted on the clip according to the demand of the bald person, and then clips are attached with existing hair.
Hair Extensions: they work the same as hair clippings, but extensions are handy to use on a daily basis.


Benefits of hair fixing services:

Painless-

the process of hair fixing is 100% pain-free

Natural Look-

brings back the natural look

Cost-effective- sticking and pasting saves cost
Customized- good to have the desired look
Minimum maintenance- requires no extra maintenance
Available for both men & women
People who suffer from hair diseases and stress-related issues lose hair at an early age. If you are having hair loss or want to increase the volume of your hair, hair fixing services are the right option for you.
Professionals who deal in hair replacement service in Delhi offer a wide variety of hair fixing options that can be customized. The hair fixing solutions they offer can deliver any look, be it long, short, in any hair colours or hair textures. They provide a variety and quality hair fixing services.
Factors to select the best provider of hair replacement services in Delhi?

This entry was posted on May, 26, 2021 at 14 : 17 pm and is filed under Hair Treatment. You can follow any responses to this entry through the RSS 2.0 feed. You can leave a response from your own site.