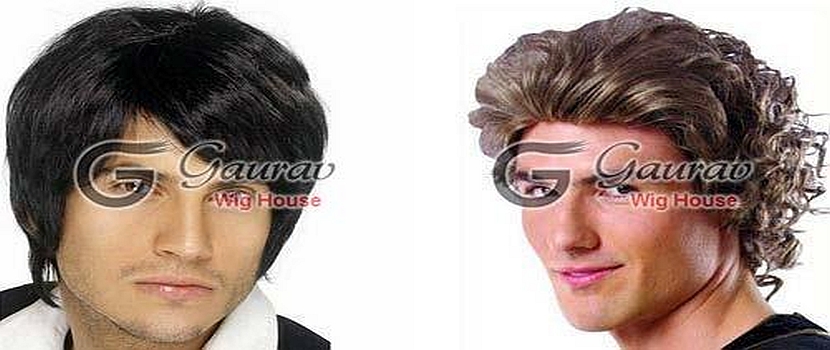 Human hair wigs are wigs made of natural hair and are available in a variety of styles. These hair wigs are the same as your natural hair and you can style, colour, and permed these wigs the same as your natural hair. Here in this article, you will get to know all the benefits of having a hair wig and why you should choose one for use. Keep on reading to know more.
Why Should You Wear A Wig?


There are several reasons why you should wear a wig. They are:
These meet the physiological need of every individual. Some people have problems with less hair or even baldness to an extent due to age, stress, illness, etc. These problems not only affect the mood of the person but also reduces the quality of life. Wearing a wig can help change all the situations and will help the person filled with confidence and ready to face life differently.


In some professions, people need to wear wigs like for modelling, acting, or any other profession as such. Wearing a wig can make you look different and change your style making you look more radiant.


Everyone wants to look beautiful and wearing a wig can help satisfy the pursuit of every woman who wants to be beautiful and increase the charm. The hair wig shops in Delhi have a variety of hair wigs which will make you the star of every event.
What Are The Advantages Of Wearing Hair Wigs?
Here are the advantages or benefits of wearing hair wigs.
Hair wigs are made of 100% real human hair. They help you get a more natural and real look than any other type of wigs. When you wear a wig made of human hair, it makes you feel like it's your hair for real.
Talking about comfort, the hair wigs made of human hair are breathable, it will help your scalp breathe well enough. After proper care, it will also lose its flexibility and lustre. When you touch a wig made of human hair it will feel like silk.
Hair wigs can be dyed very naturally. Especially when you choose the colour that's matches your hair. It will make you think like it is your hair. You can choose different colours to dye the wig. Choose the one which you think will suit you the most.
Hair wigs give you that flexibility to do any style of your choice. You can curl, straighten, wave, and do any style that you want. They are quite easy to do without spoiling your hair you get the best look. Therefore find Delhi Hair Wig Shops and get the best style as per the occasion and event.
As the wigs are made of all-natural materials, therefore, all skin types can wear it. It is also safe for sensitive skin. Therefore wearing a wig doesn't have any kind of health risk.
The hair wigs that are made of 100% real hair is not easy to curl and entangle as it is grown by humans. But if you take proper care of the wig, you can use it for a long time without any trouble.
Easy To Clean And Maintain
Hair wigs that are made with human hair are quite easy to maintain. You can you shampoo to clean the wig and thus it needs minimum care comparing to the other types of the wig.


Hair wigs are quite popular among people these days. A huge variety of different hair wigs are available to make everyone feel confident and beautiful. This confidence helps them to have a better life and more importantly it will satisfy the pursuit of some to look beautiful. Thus, choose the best hair wigs shop in Delhi and get hair wigs of your choice.