Why Should You Choose 100% Natural Human Hair Wigs In Delhi Over Synthetic Wigs?
Posted by Admin on August, 30, 2021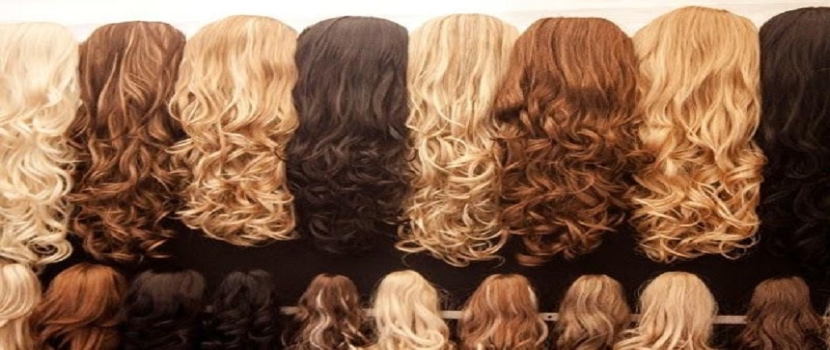 Are you facing severe hair fall problems and want some natural solution to that? Don't want to compromise with your look? Then buy human hair wigs in Delhi. Although synthetic wigs are also available in the market, these are not safe for your scalp for many reasons.


Advantages of Human Hair Wigs in Delhi
Styling versatility – Many human hair wigs bought from leading suppliers in Delhi can be styled, heated and coloured just like your own natural hair. If you wish to change or style the colour of your wig, taking it to a stylist is good for you. They are experienced in handling human hair wigs in Delhi.


Customized for A Better Fit
A human hair wig is just like your natural hair. The 100% real hair wigs are sensitive and respond like your own hair like they absorb moisture; colours added and removed. Besides the realistic look, a custom-made human hair wig provides features that ready-to-wear synthetic wigs don't provide.


It's much more time-efficient to style a wig than your own hair. Busy gals can save substantial time as a wig could help them getting ready in the morning without many efforts. Dont you want that extra time to sleep and Wigs are efficient to make you sleep more. hair wigs do not need regular hair washing like your own natural hair.

Limitations of Human Hair Wigs
High Maintenance – just like natural hair, human hair wigs need to be washed and re-styled frequently.
Cost – human hair wigs are generally more expensive as they are made from real human natural hair.
Colour Variation

–and it isn't easy to replicate exact colours as it is made of hair from various people.

Colour Fading

– human hair wig shades can oxidize and fade as a result of light.

Reacts to Weather

– human hair wigs respond to the weather.

Fragile – if styled consistently with heated styling tools, sometimes do hard brushing, the hair will become damaged.


Some common questions ask yourself before buying human hair wigs in Delhi:
Before finding the right hair wig online and ensure you have considered every difference between synthetic hair and human hair, it is recommended that you ask the following questions to yourself:


– How regular will I wear my wig?
If you are wearing it every day, think about purchasing a human hair wig that lasts longer and has a natural unblemished finish.


– Where do I want to wear my wig?
If you want to wear your wig in warmer weather, move towards choosing a synthetic hair wig. It will retail its style for long and not go frizzy due to the heat of the surrounding.


– Why am I wearing this wig?
Wearing a wig due to momentary hair loss is common to many. If you are one of them and your hair is expected to grow back, then consider a synthetic wig. Comparing prices, this is cheaper and better for the short term purpose.


Similarly, choose a synthetic wig if you are concerned with your look with a wig for cosmetic reasons. This helps to fancy a change of hairstyle anyway. Anyone suffering from long term hair loss must choose a human hair wig. These last longer when cared for properly and are more comfortable to wear for extended periods. They're also beautifully natural!


How to choose online human hair wigs in Delhi?
You can also find an inexpensive range of natural hair wigs online, suiting your pocket. Choosing a wig is essential to change your look. Read comparison between different wigs and different colours of wigs available at leading wigs suppliers.

Differentiate well between natural hair wigs and synthetic hair wigs.

Take advice from various stylists available with human hair wigs in Delhi suppliers about the kind of wig that will match your style.

Take advice from trained hair stylists online for buying human hair wigs, which helps you choose the best wig for yourself.

You can select these wigs depending on your budget.

Take the basic details from a catalogue to decide the quality later on.
This entry was posted on August, 30, 2021 at 19 : 58 pm and is filed under Hair Wig. You can follow any responses to this entry through the RSS 2.0 feed. You can leave a response from your own site.